The wildlife of Yellowstone is voluminous! All of these pictures were taken on just one day in the park!
This is the famous Grizzly 399. She is famous for being a prolific and good mother to a record setting 21 cubs (at last count) over her 23 years.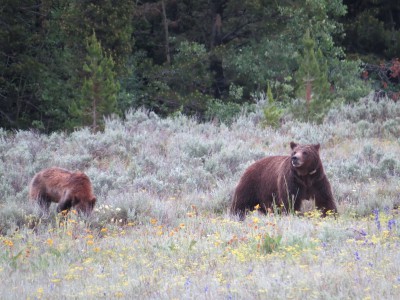 Bison roam the park in large herds. They use the road, boardwalks…given their size and bad disposition they have the right of way wherever they are. (note these pics where taken from safely inside our car. Do not approach any-wildlife, ever).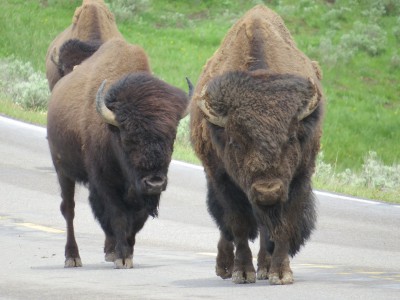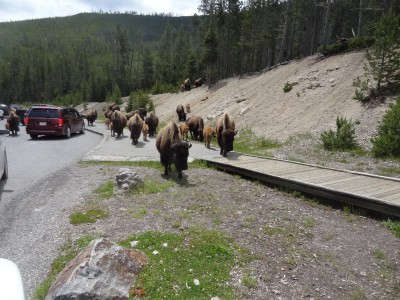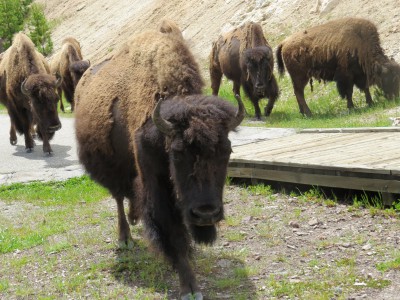 This guy is more interested in grubs and worms to be dug up then he is the tourists driving by.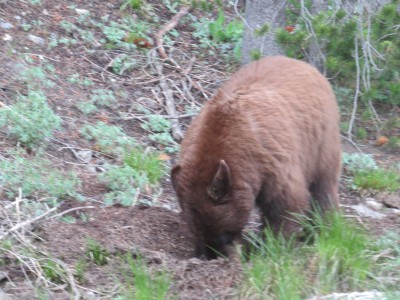 Look carefully under the bushes and trees you never know who is resting there – and whose antlers blend in with branches really well!